---
Thank you for choosing Hawkley, Inc. for your Toyota part needs.

---
---
We now offer Priority Mail as a shipping option on international orders.
***Important note*** We will ONLY cover a parcel shipped overseas if shipped using Priority Mail Express International. All other international shipping methods are chosen at customer risk and once showing an acceptance scan by the post office are not our responsibility. That means if you choose Priority and it gets lost in the mail, we will not replace or refund the order. If tracking shows it stuck somewhere, we will not do anything to research or locate it. Once the mailman has it in his truck, we have fulfilled our obligation to you.
---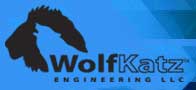 Master distributor for Wolfkatz Engineering LLC MR2 brake and fuel system products!
---
Our hours of operation are Monday-Friday, 10am-6pm.
If you need to reach us, please send us an email for the fastest response.
If you find a lower advertised price on any item we carry, please give us a chance to match it before taking your business outside the MR2 community!